The SAT is changing. No more paper and pencil tests, all digital from here on out. And there will be fewer questions so the test won't take as long. More time will be allowed for each response because recent research suggests that slower thinkers are deeper thinkers. The folks in the academic ability measurement biz are moving and shaking.
Of course a plausible rival hypothesis is that the test makers are losing market share. Specifically in 2019, 2.2 million students subjected themselves to repeated injunctions of "stop, put your pencils down". In 2022, only 1.7 million children did.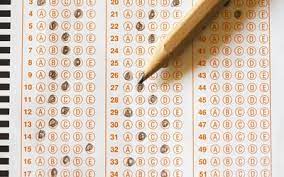 So here's a practice question for you, If a business loses half a million consumers in a few years, how long before they descend into screaming panic and will do anything for a headline?
Not to mention the achievement tests—a. k. a. the "afternoon tests" when I was a kid—which are no longer required at any college anywhere. The SAT II joins the Apatosaurus who, in fairness, had a longer run. The dustbin of history is commodious.
Can't you see that this is the last act of a desperate man? asks a beleaguered townsperson in Mel Brooks' Blazing Saddles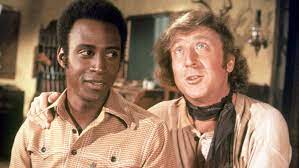 I don't care if it's the first act of Henry the Fourth comes the reply.
The SAT, no matter how it is polished, is very nearly over. Before the pandemic, Fairtest.com listed 800 accredited four-year colleges and universities that were some form of test optional. Today there are over 1900 test optional schools. And counting. The entire University of California system—UCLA, UC Berkeley, UC Santa Cruz, and the rest—are now test blind. I'm paraphrasing the UC application here but DO NOT SEND YOUR SCORES CUZ WE WON'T LOOK AT THEM should make the point. Indeed, except for the Florida State schools–don't get me started–I bet you can't name a college that requires the SAT.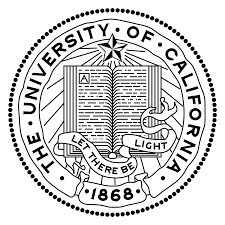 I have been railing against norm referenced tests for some decades now. I devoted a ton of time on perfecting my ability to score well on them before determining that I was frenetically chasing a meaningless goal. You got a perfect score on the SAT, sure I'll go out with you, said no one ever.
What is of modest interest to me is the change in who will now score well, slow deep thinkers over faster—presumably shallower—problem solvers. The fashion has changed. But the number of beds in highly rejective institutions has not. Who gets in is different, how many get in is not. More of these means fewer of those.
Bowdoin College, a liberal arts institution in Maine to which—full disclosure—I have written some tution checks over the years, was the first school to notice that the SAT wasn't particularly useful in determining who their accomplished students turned out to be. Kids with high scores sometime did well, but sometimes not. And kids with lower scores sometimes did poorly but not always. So Bowdoin, way back in 1970, figured why are we using as a criteria for admission a variable that doesn't predict well at all? Might as well ask the applicants what their favorite color is.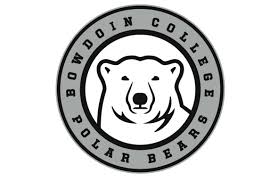 So if almost every college in the U. S. is no longer using these imperfect tests, isn't it time for us as parents to let go of measuring our children as well? Shouldn't we focus on motivation rather than bubble skills? Indeed shouldn't we stop measuring our kids in every regard except whether they help with the dinner dishes which remains, the number one predictive variable in determining who is invited to my house to eat.
Are you doing the best you can should replace what grade did you get.
It's time to join the 1900 colleges and universities in this country who have gone test optional. Your home can be test blind as well. You can love the kid you have. And you'll have the kid you love.