One of my most emphatic critics asked a pointed question: "You write about the same thing week after week," he said. "Go camping with your kids; don't take drugs with your kids."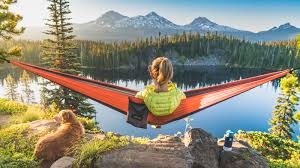 "Maybe my columns are affirmations," I replied. "Like AA meetings, going to the gym, or flossing."
"Not sure how many adults need reminders about dental hygiene," my detractor continued. "Don't let your kids play violent video games; eat dinner with your kids." It's the same message Tuesday after Tuesday. For eight years.
Not wanting to offend my thoughtful reviewer, I replied without rancor. "Well, I guess I do seem to emphasize the same four topics repeatedly."
"You have a fourth topic?" he asked.
***
A few thousand folks join you in reading these essays every week. I would be interested to know why you are gracious enough to take the time to consider my musings about parenting. Indeed, I am grateful to know that you are reading. There are a ton of printed words available, ubiquitous electrons spilling off your screens; I appreciate your taking the time to read my stuff.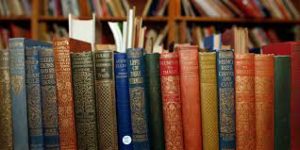 I look forward to your comments. Part of the reason that I write is to be part of a community of like-minded folk. We agree on a lot, although I'm not naïve enough to believe that we are in complete concordance. I write, "Think long and hard before allowing your kids to attend a drug fest thinly disguised as a music festival peopled primarily by knuckleheads whose idea of sophisticated art is trying to pee their names in the snow." I don't imagine any of my readers is having an epiphany thereby. "I was gonna do Xanax with my 14-year-old and yell at her for no reason but Altshuler convinced me that we should recite Shakespeare instead so we're attending the opening of the ancient pottery exhibit at the Victoria and Albert Museum."
If only changing hearts and minds were so easy.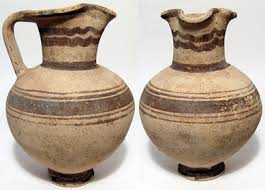 So what do I offer? And why do you honor me by reading? My ideas aren't extraordinarily novel. I can't claim that "Be nice to your kids" originated with my fevered brain. I do think that we all need a little support. I am more likely to get to the gym if I'm meeting a buddy. You may be more likely to do what is right by your kids by getting some affirmation. A parent might say, "No, not everyone is letting her 16-year-old daughter live on a boat behind their home with no curfew." Hanging out on our website with like-minded folk might remind parents that they are not alone. Reading to and talking with your kids is indeed a good idea. Parenting by screen and medication not so much.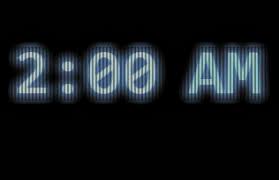 I myself frequent Families Anonymous meetings. We recite the same words every week: "God grant me the serenity to accept the things I cannot change, the Courage to change the things I can, and the Wisdom to know the difference." If Reinhold Niebuhr had a website, I would write a positive review. But the information at my FA meetings doesn't change. Neither does the community, fellowship, and support.
We may be stumbling in the darkness, but at least we're not alone.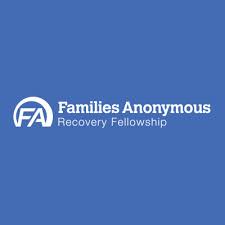 ***
Christopher Hitchens argued that Orwell was the most important 20th century writer. When I am stuck for a phrase or the words aren't flowing cleanly, I re-read Orwell's essay on writing. (If you only have a few minutes to read essays today, I recommend his over mine.) Orwell also got in right when he described the Two Minute Hate. The brilliance of the prose is exceeded only by its accuracy.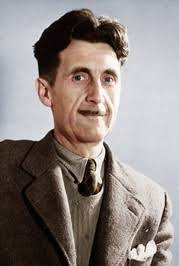 "The horrible thing about the Two Minutes Hate was not that one was obliged to act a part, but that it was impossible to avoid joining in. Within thirty seconds any pretense was always unnecessary. A hideous ecstasy of fear and vindictiveness, a desire to kill, to torture, to smash faces in with a sledge hammer, seemed to flow through the whole group of people like an electric current, turning one even against one's will into a grimacing, screaming lunatic."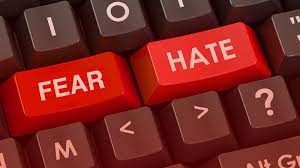 Like so many of Orwell's sentences, we could spend a productive evening talking about these. "A hideous ecstasy of fear and vindictiveness." Wow. I have written 400-something of these weekly essays. I will write 400 more before I craft a paragraph comparable to the above. Prescient as always, Orwell has predicted the lack of civility of our public discourse 70 years later after the publication of 1984. Many current essays are polemics. Every news broadcast incites. Every political email tries to stir up emotion. "She didn't get me excited, she just made me feel mean," as the songwriter said. There isn't much nuanced conversation lately. The phrase, "Yeah, I don't know; you could be right. Wanna grab a sandwich?" is no longer part of our shared lexicon.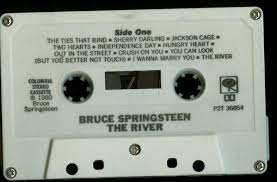 A neighbor was recently pontificating about a view—one with which I happened to agree. The topic doesn't matter. My neighbor brooked no interruption and talked loudly over the opposing outlook. My neighbor was sufficiently adamant, loud, and boorish that I considered changing my opinion. That my neighbor was sputtering his invective at a nine-year-old did nothing to help me see his side.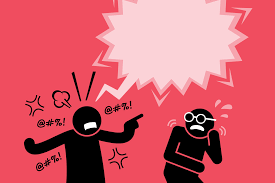 Which got me thinking about why you are gracious enough to read my columns. Maybe a tone that is suggestive—dare I say "gentle?"—rather than vituperative is welcome. Here is a significant compliment from a fellow reader: "You have a way of saying worthwhile things in plain and amusing words that aren't the least bit angry. That distinguishes your writing from most of the other stuff I read. You're pointing out something that's wrong, convincing your readers without eliciting rage."
Maybe there is something to be said for out of control, unbridled rage, shouting at the screen, off the scale blood pressure, and concomitant feelings of helplessness and misery. But maybe you agree that it's better to be happy than right. Is it also likely that calm, measured, and rational is good for readership and good for children? If so, there's our affirmation for the week: relax with your kids; read Orwell with them; go to the gym; make brownies; go for a hike; and if you must argue, do so amicably. Like we say at FA, "Don't do things; be things." Because you never know when your kids are watching–my guess is that to a first approximation, your kids are absorbing your anger or your calm every minute of every day. If you don't want your kids to participate in the Two Minute Hate, don't model that behavior for them if you can possibly help it.