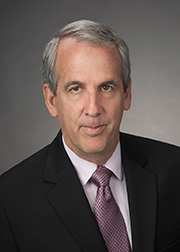 David Altshuler helps students and their families make decisions. He suggests colleges, universities, traditional boarding schools and therapeutic boarding schools. He works with students who learn differently, students who have emotional needs as well as high achieving students.

David began his career in education by teaching mathematics and English at the middle school, high school, and community college level. Because he wanted to "teach children" in addition to teaching mathematics, he earned a Master's degree in developmental psychology. He now counsels students in all aspects of their growth and development--academic, social and emotional. He makes frequent trips across the United States, touring colleges, boarding schools, and therapeutic facilities to ensure that he can help families make the most appropriate choices. In the past five years alone, David has toured over 200 colleges, boarding schools and therapeutic facilities.

David meets with students, analyzes transcripts and testing, consults with other professionals, and helps families determine the appropriate placement. He has helped thousands of students and their families make good decisions that have had a transformative positive impact on their lives.

David recently completed his three-year term as a board member of the Independent Educational Consultants Association. He is also a member of the National Association for College Admissions Counselors.

David makes his home in Miami, Florida where he was born, raised and attended kindergarten through graduate school. He is active in the running community and competes in marathons and ultra-marathons across the country and the world.

He enjoys going camping with his wife and four children, reading, and writing. All four of his books are available at Amazon. Click on the pictures to purchase.