Which specific offenses were committed and by whom is lost—mercifully—in the mists of time. Doubtless some egregious transgression involving a lunch check or a pitiless misunderstanding over a meeting time were involved. Suffice it to say that Mrs. Amber Bamberger hasn't seen or spoken to her daughter, Bambi Bamberger, in 20 years. Indeed, Mrs. Amber Bamberger now has a three-year-old grandchild—Kara Bamberger—whom she has never met.
In the spirit of the holidays, three generations of Bambergers agree to inhabit the same room for the first time in the 21st century. They are ensconced in the comfy residence of Bambi Bamberger. Mrs. Amber Bamberger (grandma) is on her best behavior. She has meticulously avoided any commentary on the temperature, quality, or taste of the food prepared and served by her daughter, Bambi. Amber Bamberger's conversation has been immaculately polite if not warm, pleasant if lacking in charm.
The star of the show of course is Kara—talking up a storm, sharing her stuffed animals with her "new" grandmother, running around like a wind up toy, pausing to listen attentively to her mother and grandmother. The child exudes joy like a furnace.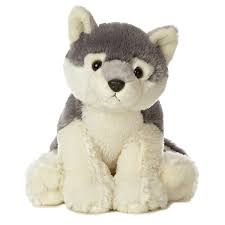 Until Amber Bamberger explains—pointedly and at length—why Kara Bamberger's shoes are wrong. Kara Bamberger's shoes are the wrong size, wrong color, wrong shape. According to her grandmother, Kara Bamberger's shoes are thoroughly, fundamentally, ferociously wrong. "How can you let this precious child wear such hideous shoes?" she begins. "How will she be able to walk properly?" The conversation deteriorates from there.
Kara Bamberger has no problem with either her shoes or her grandmother's opinion of same. But Bambi Bamberger goes thermonuclear in response. Emotional landmines thought to have been diffused are activated by remote control. The forgotten outrages, whatever they were, reemerge. "My. Child. Is. Fine," says Bambi Bamberger. The visit is cut short. Amber Bamberger remembers somewhere she needs to be. Bambi Bamberger shows her mother to the door. No plans are made to schedule another visit.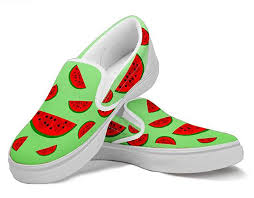 Which brings us to our parenting quiz for the week: why in the world would Amber Bamberger pontificate to her daughter that Kara Bamberger's shoes were blatantly imperfect?
Amber Bamberger is genuinely concerned about the footwear of her granddaughter and the possible negative consequences inadequate shoes could have on college applications.
Nah. That can't be it. The first choice is always wrong and no living human is concerned about what a three-year-old wears.
Amber Bamberger wants to be right, show off her expertise. "In the category of 'toddler accouterment' for $200, Alex…"
I've heard folks begin conversations about obscure topics—"Say, did you know that the infinity of prime numbers was first proven by Euclid?"—but abstruse knowledge of shoes is not a thing.
Amber Bamberger is hostile, competitive, deranged, miserable or some combination.
Now we're getting somewhere. If you haven't seen your family since before Y2K and you deliberately engage in meaningless kerfuffling, then mild mental illness is a plausible hypothesis.
Amber Bamberger is anxious.
Anxiety is my best guess. Amber is anxious about visiting her daughter from whom she is estranged; Amber is nervous about meeting her grandchild for the first time; Amber is worries about the future of her family. Amber doesn't know how to express concern in a healthy way. Amber doesn't know how to convey affection in any way at all.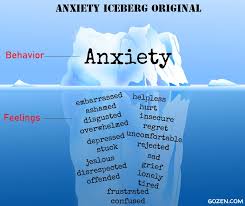 There is certainly enough sadness for decades. And speaking of melancholy that flows through the generations, can we even begin to imagine Amber Bamberger's family of origin? Splits and cutoffs—"you are dead to me!"—may have been effectively transmitted by her ancestors. Maybe happiness and joyful family interactions were thought to attract bad luck. Perhaps infant mortality was so overwhelmingly prevalent that affection for a three-year-old was not adaptive. (In Rome, Egypt and Teotihuacan a couple millennia ago, 30% of babies died within a year of birth; a child's chance of making it through puberty were about 50/50.*)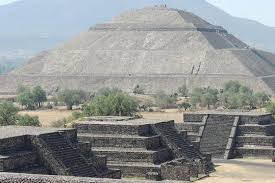 Today, your baby's chances of survival are greatly improved. The Central African Republic is the worst country in the world at 9%, Iceland is the best at under 1%. It is no longer necessary to be anxious about a three-year-old wearing the wrong shoes or even eating the incorrect foods. The take away is simple: express love rather than anxiety; keep your worries to yourself; and share a meal with your family more than once every 20 years.
* For more broad numbers and fascinating research, click:
https://ourworldindata.org/uploads/2019/06/Mortality-rates-of-children-over-last-two-millennia.png