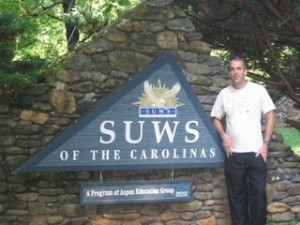 When young people are making poor choices resulting in family discord...
When everything else has been tried and has been found wanting...
When the schools no longer know what to do...
When local therapeutic options have been exhausted...
When the young person in your life is no longer recognizable as the child you had such high hopes for and loved so much...
It may be time for a change.
Many times, but not always, the poor judgment and inappropriate behavior of teens is accompanied by substance abuse or even chemical dependence. What is most typical is oppositional behavior-- ranging from skipping school and ignoring curfew to taking drugs and running away. Defiant teens may or may not act out. Some are passive and depressed. Others are active and aggressive.
There are programs in which teens suffering from a combination of the following issues can take the first step toward transformative positive change
oppositional behavior
anxiety
substance abuse
hyperactivity
low self esteem
depression
defiance
promiscuity
bi-polarity
entitlement
eating disorders
manipulative behavior
running away
school failure
deteriorating family relationships
To determine an effective placement, David Altshuler meets with the family and, if at all possible, the student. He analyzes school records and testing, then consults with teachers, therapists, psychiatrists and other involved professionals as appropriate.
M
any times a year, David makes trips to tour schools, meet with staff and students, even have lunch in the cafeteria! By keeping current on curricular and staffing changes at the best programs, David is uniquely qualified to recommend the wilderness therapy, emotional growth boarding school or residential treatment facility that will best help the student on the path to a meaningful recovery and a productive, fulfilling life.
As a professional member of the Independent Educational Consultants Association- a designation earned by only a few highly credentialed consultants- David is committed to supporting ethical consulting. Specifically, in order to promote client-centered and principled counseling, he has never accepted and will never accept a fee from a school or program. His recommendations are objective, based soley on what is in the long range best interests of the student or family. All consultations are kept confidential.