Parenting "expert" that I purportedly am, I never managed to choose age appropriate books to read to my kids. I'm not particularly proud of this. At seven and eight, they heard Flowers for Algernon, a poignant book with any number of inappropriate themes for recent kindergarten graduates: The beloved narrator plummets from genius back to severe cognitive impairment. His girlfriend leaves him. He returns to his job as janitor. Melancholy prevails.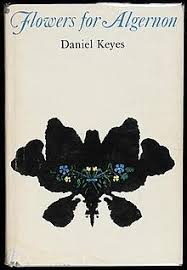 I determined to do better. My next choice, Call of the Wild, seemed reasonable. We were after all on a brutally cold camping trip on a barrier island. It's not like there was anything else to do what with the nearest restaurant or heated room a one-hour ferry ride away and no other families intrepid enough to brave the bitter weekend. So, we wiled away the chilly hours huddled by the campfire as I regaled my shivering children with the travails of the massive dog.
For those of you not fortunate enough to be students in my 1978 ninth-grade English class, here is a synopsis: Curly, a sweet dog, is killed and eaten. Buck kills Spitz. Hal, Charles, and Mercedes fall through the ice. Thornton, Buck's new master, is killed by indigenous men whom Buck then kills.
My children listened silently for hours, likely too cold to speak. After the last page, my eight-year-old daughter began her career as an editor and literary critic: "Great book, Dad. Everyone you care about, dies."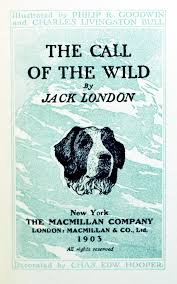 Indeed, according to my irreverent kids, the last book I got right was My Busy Day, an eight-page plastic book with two or three words on each page: "Bath Time!" "Nap Time!" Not much plot or character development, but, given that the kids had not yet learned how to speak more than a few words, not as many opportunities for snarky retorts.
My virus infused busy days lately have mirrored yours: lecturing to parents of high school students in Vermont, North Carolina, or Florida? Not anymore. Flying across the country to tour colleges and residential programs? Again, not so much. But just like I finally got it right choosing suitable books for my kids, I want to submit some Corona pluses: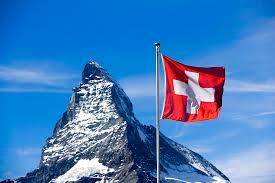 In one day, I was able to connect with three Virginia boarding schools, six Ohio liberal arts colleges, one colleague, one mentee, and three clients. I suppose that, before the pandemic I could have jumped across states and categories, but successive Zoom meetings weren't a thing. I can now get a ton of work done wearing pajama bottoms. Professional on top; party on the bottom.
There are more advantages to the misery of endless sequestering:
Many kids who struggled in school who are now doing genuine learning by playing games, no longer tethered to their desks. No more curriculum of sit down shut up learns how I said, when I said. Kids can enjoy learning and learn on their own schedules.
I attended a medical school graduation last month. Rather than impersonal and pedantic pontificating from a distant lectern, each graduate and a limited number of family members chatted—albeit briefly—with the professors. One of the teachers said the paradigm of individual conversations might continue post-infection--resulting in less pomp, more circumstance.
Speaking of connection with kids, did you notice all those young people in your house during school hours recently? You guessed it. Those are your children. At some point—maybe not today, but someday—you may look back on having them home as a great time.
Having your kids banging off the walls all hours of the day and night has got to make your appreciation of their actual teachers skyrocket. These undervalued professionals take care of not just your kids but a roomful of kids day after day. Good on them.
With a little more time on my hands, I am able to attend to that which I love almost as much as helping young people find their path. I can focus on my writing and send more frequent newsletters. Hence the recent output of more than one column a week.
And lastly, a thorough and abiding shoutout for those millions in our community who were one paycheck away from living in their cars before this lockdown began. I'm sure you've already thought of this, but please keep paying your housekeeper. Keep her safe; don't let her come to work. But Venmo the same amount each week anyway. You can live without her salary. But she can't.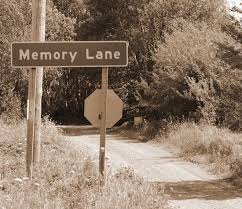 I'm still trying to get it right: recommending age appropriate books, helping high school kids negotiate the transition process to college; fulfilling client commitments meaningfully and virtually. Maybe the takeaway from the quarantine is that we are tougher and better than we thought. Just as we could survive glamping on a deserted island with the wrong books, we can come out of the virus days with improved commitments to our children and appreciation of the people on whom we depend.