Time spent sheltering-in-place due to the Corona virus pandemic has allowed me the opportunity to re-read a few hundred of these newsletters. While I stand by what I have written—"play Parcheesi with your kids; go camping with your kids; play Parcheesi with your kids while camping"—I noticed a certain strident tone. My guidance should be gentle and supportive, not emphatic and condescending. "Wake up, it's time for your sleeping pill!" is no more ironic than my screaming at my readers to not scream at their kids.
So this week only fun—beginning with my older daughter's updated songs for the pandemic:
· Yellow Quarantine
· I am the Virus
· Ticket to Ride (to the Hospital)
· Can't Buy Me Gloves
· We Can't Work it Out
· Help!
To which I have have added:
· I Can't Get No Vaccination
· Send in the Gowns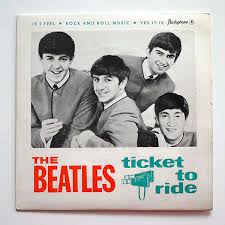 And gratitude: my community of families have supported me over decades. You trusted me to teach you trigonometry. Now you are empowering me to help your children choose and apply to college. You allowed me to edit your application essays 30 years ago. What a joy to connect with second generation clients, to help them find universities or sobriety.
As a result of your largesse, I am able to withstand the ups and downs of these difficult economic times. Before the madness, I read books and watched movies. Now that my professional practice is exclusively virtual, I am "forced" to read books and watch movies. What a joy. (Anne Tyler's latest, Clock Dance is poignant and gentle, made me happy to be sequestered.)
Speaking of gratitude, so many families have reached out, asking how my kids and I are holding up. Thank you for asking. We are doing find, connecting virtually—in both senses of the word—every day.
And a shout out to those for whom reading books and watching movies cannot be the priority because they are looking for work. Many waitresses, janitors, construction workers, and minimum wage earners were one paycheck away from living in their cars before this ubiquitous disease. For those of us fortunate not to have to clean our toilets or mow our lawns, let's be generous to those who ease our burdens. Even if you have told your housekeeper to shelter in her own place doesn't mean that she no longer needs groceries. Let's keep paying those who have supported us. Their hardships are harder than ours.
And let's keep supporting our health care professionals on the front lines. Thank you Mimi, Robbie, Gloria, Mark, and David for looking after us. Thank you for going to the hospital, for putting in 12 and 14-hour days, for putting your health on the line. Bravo.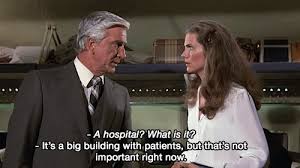 Enough with the admonitions and suggestions. Let's go back to reading books, watching movies, and coming up with more pandemic inspired song titles: The Bee Gees, "Stayin' Inside?" The Knack, "My Corona?"
Again, my profound thanks for checking in, for generations of support, for the good wishes. Thanks to you, I am open for business—and eager to help in any way I can—even in these extraordinary times. Please call me with your questions, concerns, or problems. I am here to help.