One of my running buddies is approaching sixty. On a recent plod, he reflected on whether or not he was happy—and whether or not he had any right not to be. "I'm a wealthy white guy of privilege," he began. "My children are grown, successful, off the payroll. The kids and I go to church together. My ex-wife and I have made our peace; my new wife and I get along well after a dozen years of marriage. What more could I want?"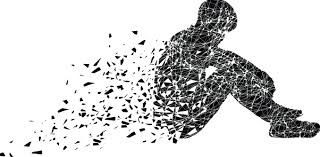 Barry had recently completed his 20th marathon. He trained and competed in the 26.2-mile slog every couple of years, frequently earned a medal in his age group. In addition to running a successful business and providing jobs to a dozen people during Covid, surely all those miles was yet another accomplishment of which to be proud. By any objective standard, Barry was a good man. He was a good listener, a devoted family man, a decent guy all around. Yet, it was clear that he was questioning.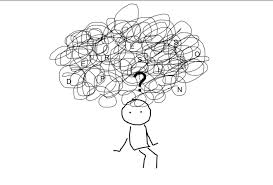 "I don't feel that I have any right to be depressed," Barry went on. "There are 30 million Americans out of work. I have a fulfilling job. Lots of men my age are sick—with Corona, diabetes, heart disease, or worse. I'm in good health. What right have I to complain? Many people are worse off. I should be thoroughly happy. Instead I am plagued by doubt and unexplained discontent."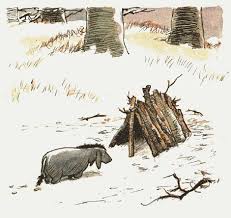 Another of our running buddies checked in: "I used to think I was paranoid about my upcoming colonoscopy, but now I have a more informed opinion. 'Paranoia' is defined as 'irrational fear.' The reality is that it makes perfect sense to be concerned about an unpleasant medical procedure. Similarly, depression is irrational sadness. There's nothing irrational about being depressed."
Barry agreed that he had not escaped every possible sadness. No one does. His parents had lived long, healthy lives. But of course he missed them. His older daughter had recently suffered a miscarriage and his heart was heavy for her loss. He was also especially sensitive to people around the world undergoing food insecurity. "Sure I make monetary contributions to famine relief," he said, "but there are 800 million people who go to bed hungry."
Barry mentioned other concerns that weighed on him, some personal, some national: race relations, unpleasant political discourse, disagreeable neighbors, habitat loss, Californians whose home were destroyed by fire..
One of our group brought up the suicides of well known people. Robin Williams certainly appeared successful. Our fellow runner wondered if Janis Joplin, Jimi Hendrix, and Jim Morrison whose deaths were attributed to drugs were not as pleased with their apparent success as we believed. Could they have been self-medicating rather than enjoying?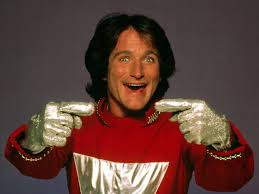 The conversation drifted from Barry's malaise back to our go-to topic. We complained about the brutal humidity; we whined about the dew point; and we carped about spectators in marathons. Readers who don't engage in marathons might not understand, but the last thing a runner wants to hear at Mile 20 is, "It's not far!" or "You can do it!" If there's one thing that each and every participant is intimately well aware of, it is exactly how far they are from that cold beer at the finish. No one has ever exclaimed, "six miles to go? I had no idea!"
Your children also don't want to be told how to feel. It's one thing to tell them how to behave. But telling them how to feel denies the very validity of those feelings. Which can lead to crises of existential proportions. Barry doesn't feel any better believing he has no right to be sad. Runners don't suddenly shed the burden of all those previous miles from hearing cheers. Children don't want to be told that their fundamental understanding of themselves is mistaken.
Maybe it's okay to feel sad. Maybe more people are depressed that the yearly Christmas card and Facebook pictures would suggest. To appropriate an expression, maybe 80% of people actually do suffer from some level of depression. And the other 20% lie.
The best guess of this author is that parents can help their kids avoid depression as adults. When children express their feelings, be there for them. Listen with an open mind and an open heart. Empathize, connect, and hug. Don't try to talk them out of what they are feeling. Understanding that it's okay to be sad occasionally is a big step on the way to being happy.